The 
IDI Fusion
, simply referred to as the 
Fusion
and sometimes stylized as the 
FUSION
, is a
video game console
developed and manufactured by
Infinite Development Incorporated
. Announced as IDI's first console during their
"Imagine" Event
, the Fusion launched on January 14th, 2016 in North America and Europe. It competes with
Sony
's
PS4
,
Microsoft
's
Xbox One
,
Nintendo
's
Wii-U
, and
NCS
'
Anima
as one of the
eighth generation
consoles.
The architectural style of the Fusion resembles that of PC architecture, allowing for easy, streamlined development and support for a wide range of developers. The console is praised for being one of the most powerful and easy-to-use consoles on the market, which leads it to often be compared to the Anima. IDI's powerful, custom made MX44 microprocessor is accompanied by 16GB of DDR3 1600 RAM and a secondary processor dedicated to tasks such as streaming, app support, recording, downloads/uploads, etc.
The Fusion comes with complete, free to use, access of the internet and online capabilities through IDI Online. The service includes features such as an online store to download content, direct connections to streaming sites such as Twitch and Ustream, access to IDI's Innovation service, and more.
The Fusion had a successful launch with just under 2.2 million units sold to all regions.
Internal Hardware
Edit
Controller
Edit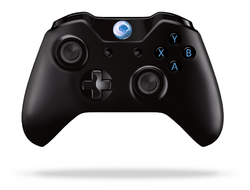 Software and Services
Edit
User Interface
Edit
Applications
Edit
Main article: List of Fusion games